 Orange Marmalade Pound Cake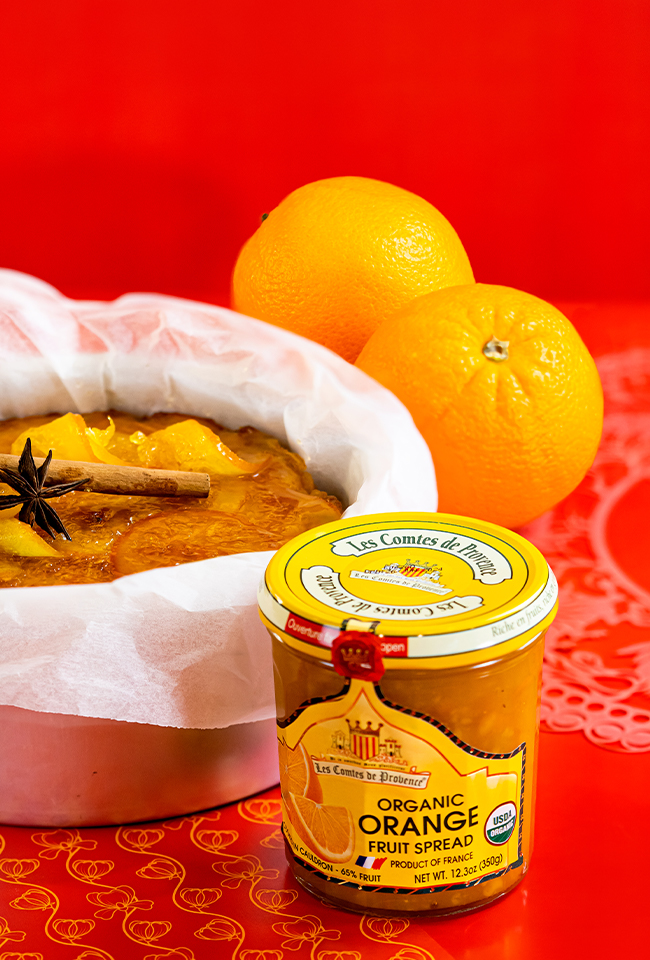 Celebrate the Lunar New Year by making Orange Marmalade Pound Cake.
It gets a double dose of oranges: organic orange marmalade in the batter, plus home-made slices of candied fruit on top for a sweet tart finish! The perfect treat that resonates the spirit of the season – a refreshing new start!
• 293g Softened Unsalted Butter
• 228g Caster Sugar
• 5 Eggs at Room Temperature
• 110g Le 5 Stagioni Superior Italian "00" Soft Wheat Flour
• 110g Le 5 Stagioni Classica Italian "00" Soft Wheat Flour
• 130g Le Comtes De Provence Orange Jam
• 6.5g Baking Powder
• 2g Salt
• 6g Vanilla Essence
• 65g Toasted Melon Seeds
• 3 Oranges, Thinly Sliced
• 300g Water
• 300g Sugar
• 2pcs Star Anise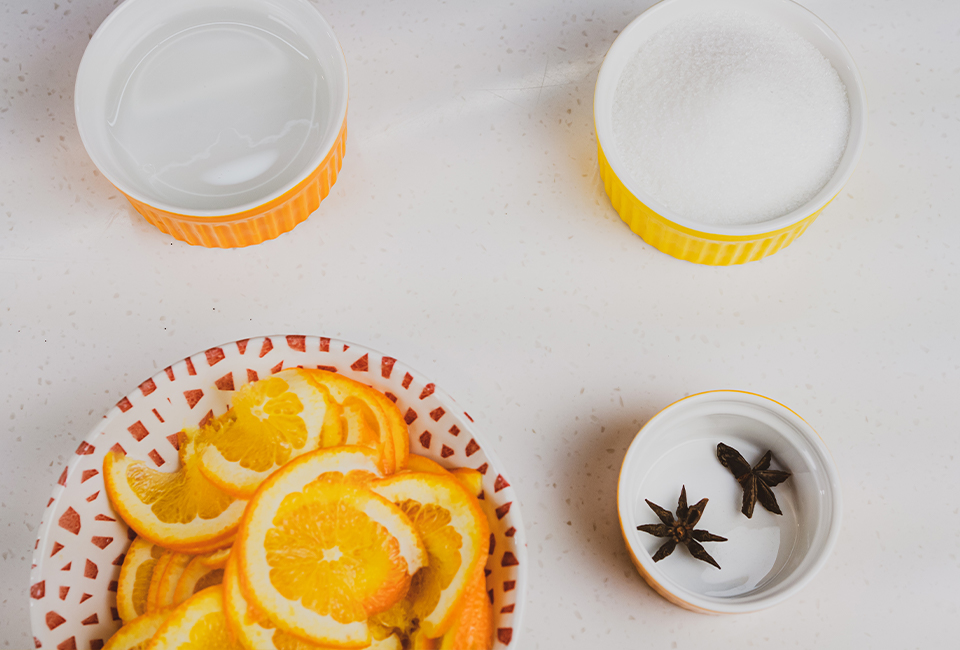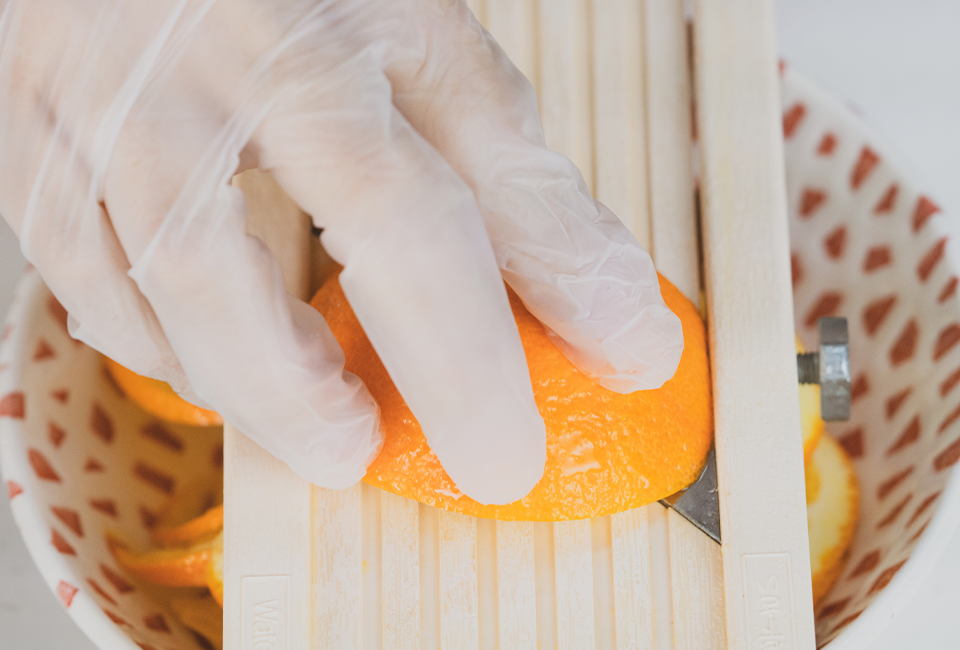 1. Slice the oranges thinly using a mandolin slicer or serrated knife.
2. Place all the ingredients into a pot and bring to a boil. Lower the heat and simmer for 20 mins or
until the orange rind turns translucent.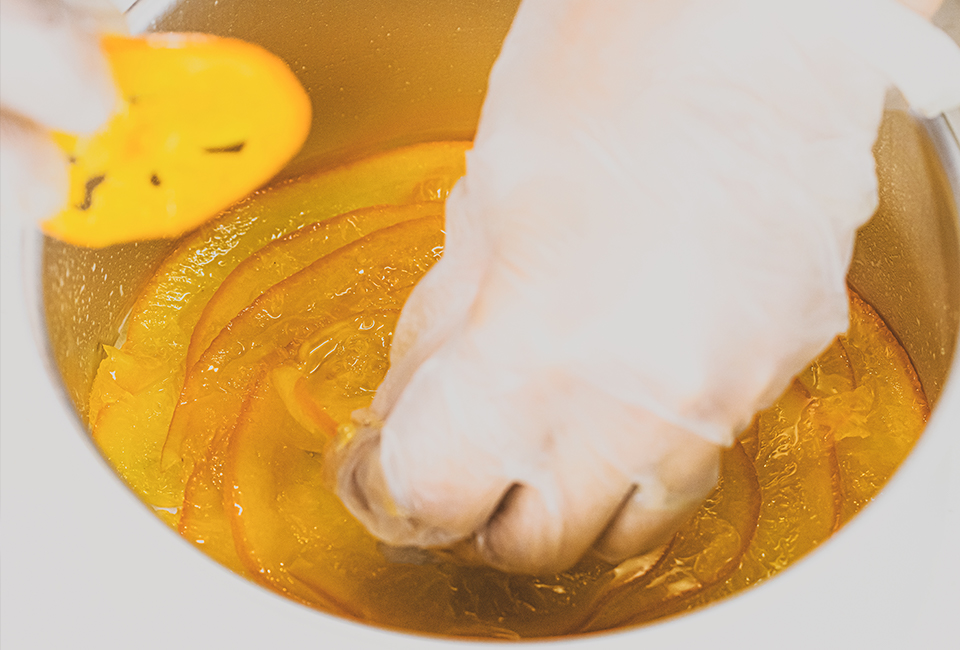 3. Once ready, set aside to cool & Preheat the oven to 180°C.
4. Line a 7" round cake tin with a baking sheet and grease the sides.
5. Arrange the cooled spiced candied orange slices on the bottom of the lined cake tin.
6. Weigh out all the ingredients.
7. Cream butter and sugar together until the mixture turns light and fluffy.
8. Beat in 1 egg at a time and mix well in between each addition.
9. Add in vanilla essence.
10. Sift flour, baking powder and salt together.
11. Add in the above sifted dry ingredients.
12. Add orange jam and melon seeds to the cake mixture, and mix well.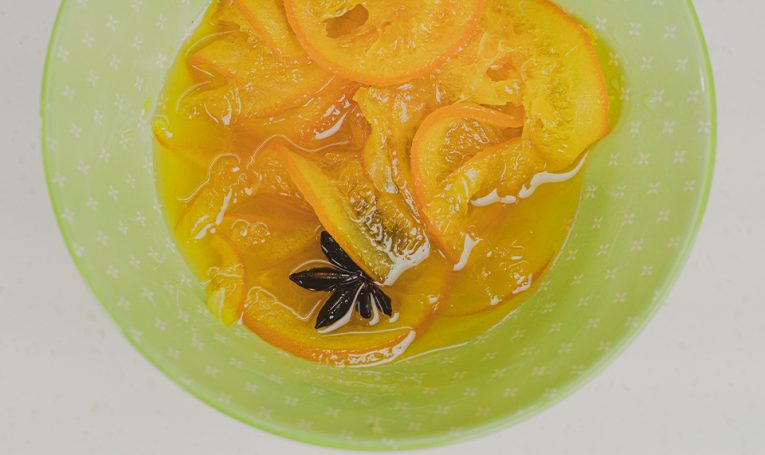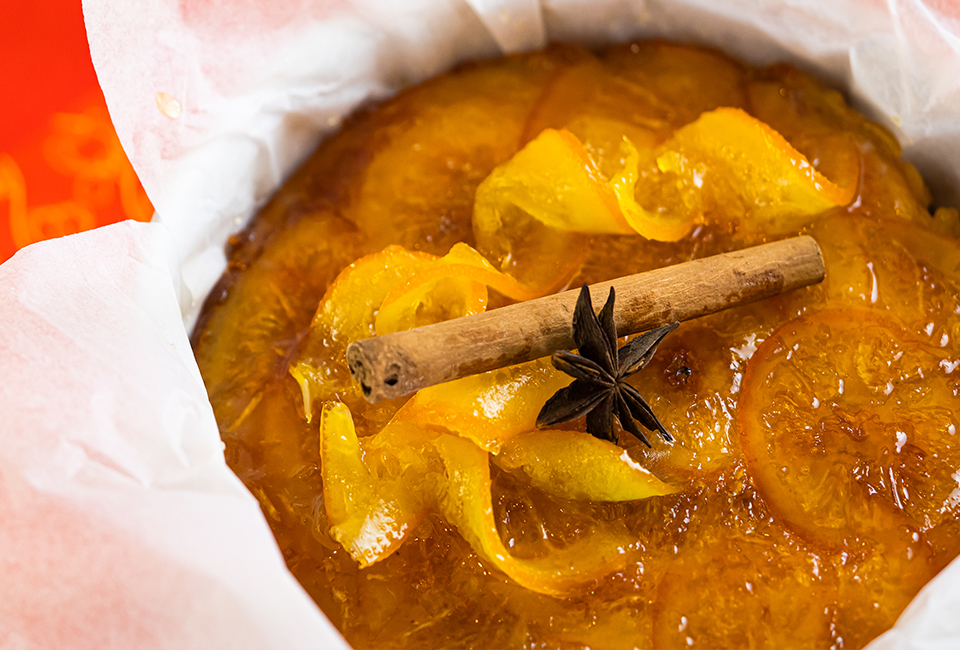 11. Pour the cake mixture into the prepared cake tin and bake for 60 mins. You can insert a toothpick or paring knife into the centre of the cake. If it comes out clean, the cake is ready.
12. Remove the cake from the oven and unmold when cool. Cut the cake across 4 times for 8 slices and enjoy!

Gan Teck Kar Investments Pte Ltd​
21 Tuas West Drive, #05-01 SINGAPORE, 638411
(65) 6556-0711


Gan Teck Kar Foods Sdn Bhd
3 Jalan Tiang U8/93 Seksyen U8,
Bukit Jelutong Industrial Park Shah Alam, Selangor, MALAYSIA, 40150
(603) 7848-8000

Sign Up for Our Newsletter!