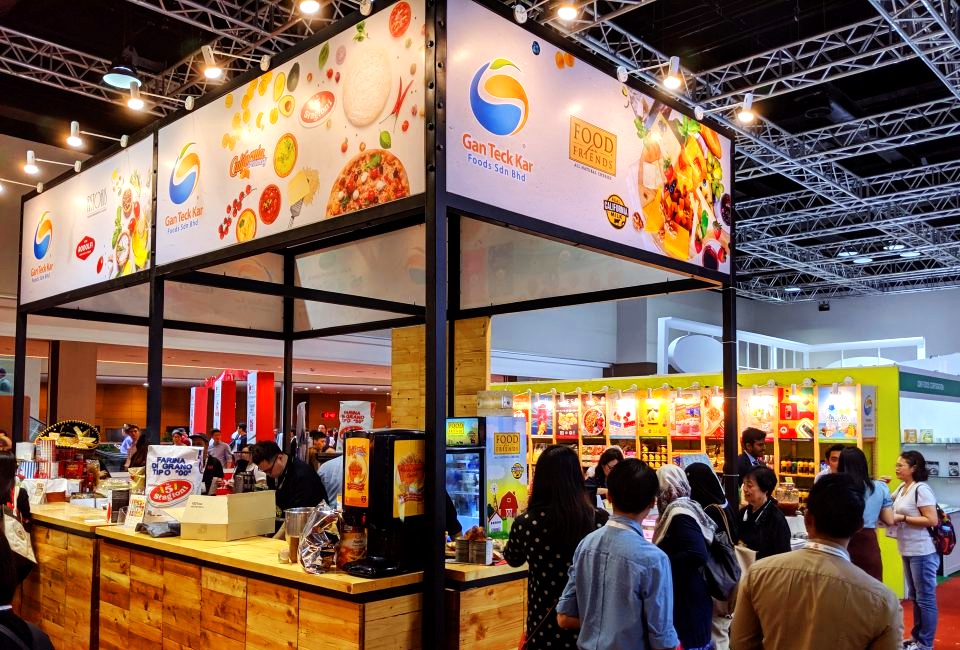 Gan Teck Kar's participation in the Food Hotel Malaysia 2019, a bi-annual event, continues to strengthen our ties with all our brand partners and customers. We were greeted with familiar faces and business owners as well as the support of our principals over the years. It was also a rewarding time to test out a few new products to gain firsthand insights from trade consumers and potential partners in determining their potential in the marketplace before launching. We appreciated everyone who came to show their support. A big shout out to our team of staff in their efforts in whelming the show during the 4-day event.
Also known as the Food Hotel Malaysia, FHM 2019 has become an important HORECA showcase in Malaysia over the years attracting reputable brands and companies from all over the world partnering with more high profile conferences to create a more robust food and hospitality industry.

Gan Teck Kar Investments Pte Ltd​
21 Tuas West Drive, #05-01 SINGAPORE, 638411
(65) 6556-0711


Gan Teck Kar Foods Sdn Bhd
3 Jalan Tiang U8/93 Seksyen U8,
Bukit Jelutong Industrial Park Shah Alam, Selangor, MALAYSIA, 40150
(603) 7848-8000

Sign Up for Our Newsletter!